DISPLAY ADVERTISING
Reach Chinese Audiences on their Favorite Websites & Platforms
Chinese audiences in Canada and the United States can spend up to 85% of their online time using Chinese websites and mobile apps like YouKu, TuDou, QQ and Sohu.
This presents a reach challenge for media agencies and brands because the most popular Chinese websites and apps used daily by Chinese consumers in North America are purposefully disconnected from media buying platforms, trade desks, Google, Facebook and AWS.
Eastward Media offers a managed Chinese programmatic direct solution to help advertisers reach North American Chinese audiences through their favorite Chinese websites and platforms.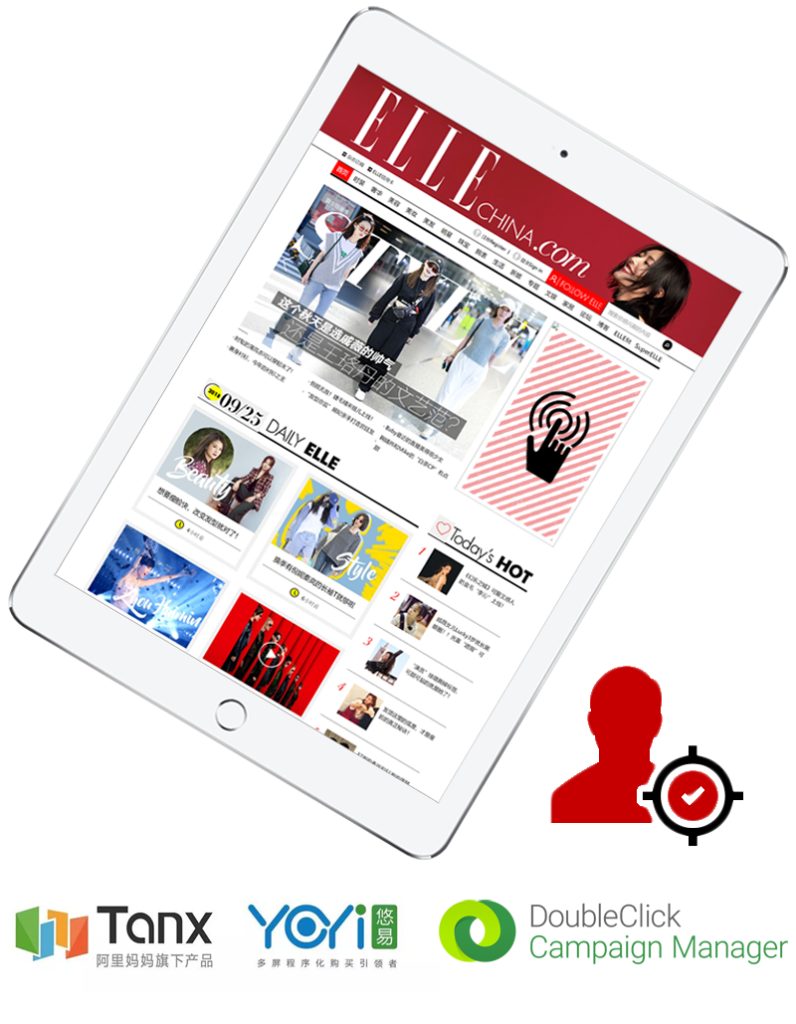 Powered by B.A.T.
We use real-time data from Chinese internet giants Baidu, Alibaba and Tencent for our ad campaigns.
City Geotargeting
We can target Chinese audiences by where they live in the US and Canada, through their digital devices.
98.7% Network Access
We advertise on nearly all Chinese websites to develop a ubiquitous presence for your brand.
Tracking Integration
Our platform is fully compatible with Campaign Manager by Google, with exportable log files for DMPs.
Impressions
Clicks
Conversions
Real-Time Reporting
As digital marketers, we understand that data transparency is most important. That's why our Chinese Programmatic DSP solution is fully compatible with Campaign Manager by Google, to show verified performance metrics.
First-Party Data for DMPs
Our Chinese Programmatic DSP empowers client DMPs with valuable first-party data about Chinese consumer audiences across the United States and Canada. Through exported log files, we enable marketers to unify, segment and activate campaign-generated data insights.
Design for Impact
We produce impactful Simplified Chinese creatives to effectively communicate your brand's message across digital screens.
Target for Accuracy
Powered by real-time targeting data from Baidu, Alibaba and Tencent, our algorithms clearly identifies your target audiences.
Serve for Response
We serve your ads across the digital screens of Chinese audiences in North America, optimizing for reach and user response.
Talk to a Campaign Specialist Today