The Mid-Autumn Festival (also known as Moon Festival or Mooncake Festival) is a very important traditional celebration in Chinese culture — second only to Chinese New Year. The festival is held on the 15th day of the 8th month of the Chinese lunar calendar, corresponding to mid-September to early October of the western calendar. This year, the festival will be on September 21.
On this day, families get together to express their love by eating a big feast together. They would also be sitting outdoor appreciating the moon, eating mooncakes, taros, and fruits – especially pomelos and starfruits. The Chinese believe that the moon on this night is at its brightest and fullest, coinciding with harvest time in the middle of Autumn. It is traditionally the time rice is supposed to mature and be harvested; people celebrate the harvest and worship their gods to show their gratitude. It is also a symbol of reunion, happiness, and joy with family, so the festival is equivalent to Thanksgiving in North American culture.
The story behind the festival – Who's that lady on the moon?
Children in China grow up being told that there is a pretty lady on the moon. At Mid-Autumn Festival they would try to look for the lady's shape on the moon.
Legend has it that there were once 10 suns in the sky. It was too hot, and the plants and people were dying. A hero named Hou Yi (后羿) used his bow and arrows to shoot down 9 of the suns. He saved everyone.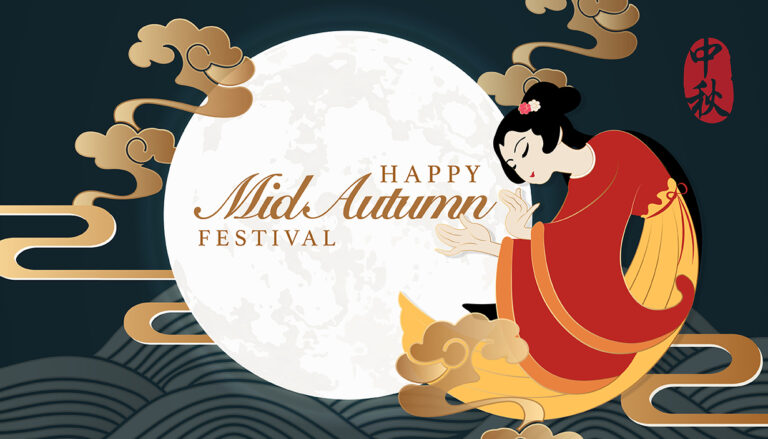 The Queen of Heaven presented Hou Yi a magic potion which would help him to ascend immediately to heaven and become a god. Hou Yi didn't want to take that. He wanted to stay with his beautiful wife Chang'e (嫦娥). He didn't drink the potion but asked his wife to keep it safe. One day when Hou Yi went hunting, his student Pang Meng (逢蒙) went to his house and forced Chang'e to give him the potion. Chang'e knew she couldn't defeat Pang Meng, so she drank the potion immediately. It made her fly to the moon and became immortal.
According to the legend, if you look closely at the moon on the evening of the Mid-Autumn Festival, you can catch a glimpse of the beautiful Chang'e in her palace (you can have a try this year on September 21).
Brands uses mooncakes to create that special connection with the Chinese consumers
Mooncake is the biggest icon for Mid-Autumn Festival. They aren't just bought to be shared with family and friends. They're also sent to clients, business partners, etc., as a means of networking and cultivating social capital. The more luxurious the ingredients used, the more important the relationship is established.
This is not only about business for local food suppliers or bakeries. International brands are using mooncakes to engage customers by creating a cultural connection wisely.
Starbucks, known for its creative localized marketing campaigns have been launching their own line of mooncakes every year, complete with their mermaid logo.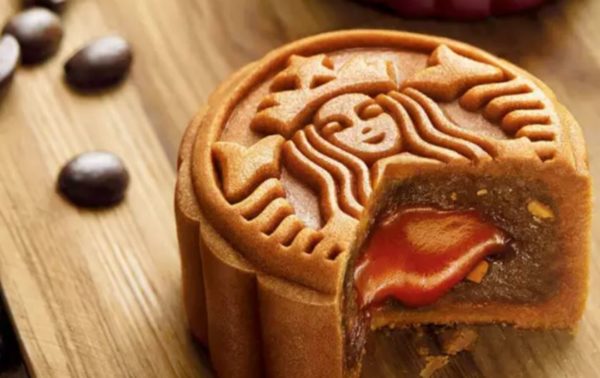 Starbucks positions its mooncake as a high-end westernized mooncake. Their mooncakes are not only expensive but also very popular. Dao Xiang Village, one of China's most famous traditional pastry shop, sells the moon cake at around 12 yuan each while Starbucks sells each moon cake for about 60 yuan, yet customers still line up for buying their cakes!
It proves that Chinese consumers are willing to spend more for special days and on purchases that can show off their tastes and social status. Long before the day of the festival, Starbucks has launched marketing campaigns to gain as much attention as possible. Those activities have brought Starbucks significant traffic and thus, increased sales. Social media marketing plays an essential and efficient role in the Chinese market because social media is very important in Chinese modern life and Chinese people are easily influenced by KOLs on Chinese social platforms like WeChat and Weibo.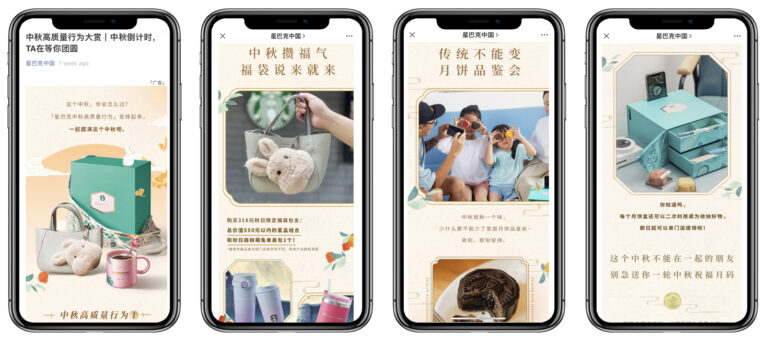 The Mooncake is not the marketing asset exclusively limited to food related brands. Leveraging the popularity of mooncakes is a great way for Western companies in many industries to participate in Chinese culture while showcasing their products and raising brand awareness.
Global luxury brands like Louis Vuitton, Gucci, Hermès, and Prada have jumped on this opportunity by creating high-end mooncake gift sets complete with fine designed packages as part of a marketing campaign specially created for the holiday. These sets are usually sent to high-profile key opinion leaders (KOL) and are thus promoted on their social media pages.
And one of the best designs that rose to the top of social media feeds last year was Louis Vuitton's Musical Mooncake Box. The box design has grown in size and magnificence for two years ago when they gifted mooncakes with tea leaves in a smaller box. They continued with the grand presentation with a large signature box that takes after their beautiful orange and blue packaging. Once opened, the brand's Vivienne design in the centre spins when the music is being played.
Unique details of the gold-embossed lanterns on the interiors of the box add a lovely touch as lanterns are one of the main symbols of the Mid-Autumn Festival around the world as well. And the box houses 4 individually wrapped mooncakes.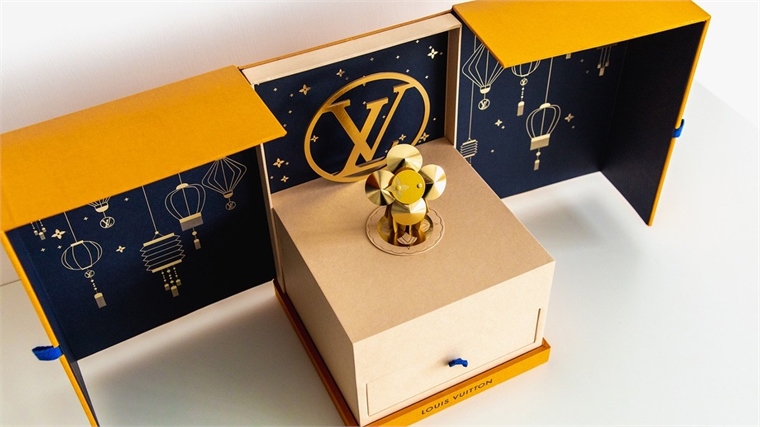 Brands take advantage of the Moon Festival to deliver values that Chinese consumers can relate
More and more Luxury brands have become skillfully adept at incorporating relevant Chinese trends into their marketing messaging. They are leveraging different marketing initiatives during the festival to engage customers by creating a strong cultural connection with the audience.
This year, Hennessy's Mid-Autumn campaign inspired people to cherish and rekindle the moment when they reunite with their family after having spent a long time apart during Covid.
To mark Mid-Autumn Festival, the largest cognac producer in the world released two limited-edition packages this year, including Hennessy V.S.O.P Privilege and Hennessy X.O.
Its campaign video features a family reunion dinner, parties among friends and a couple messaging about their appreciation of the moon; all common ways to celebrate the festival. Hennessy's cognac reunites family and friends and the campaign commemorate this reconnection which is so key to Mid-Autumn Festival.
The brand is also asking followers to share their own stories of gathering with their buddies, families and loved ones on Weibo to enter the contest for a complimentary box of mooncake.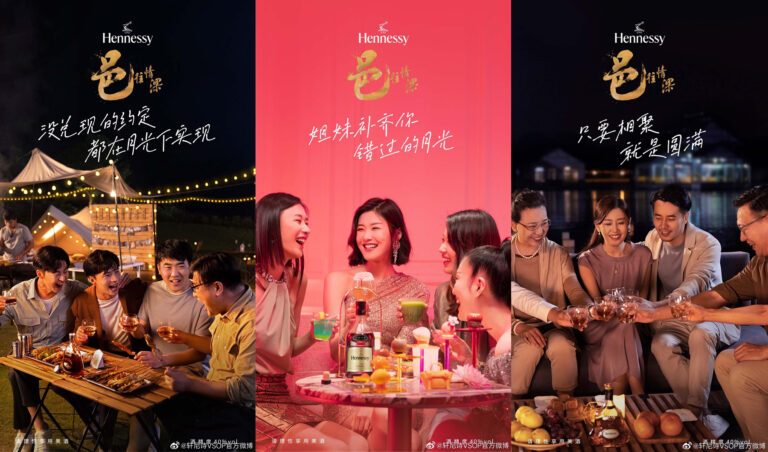 BMW's Mid-autumn Festival ad campaign was a simple but strong message of best wishes to the audience during this important traditional celebration – a classic ad to be remembered for years.
The ad copy only contains three lines "Best Mid-Autumn Wishes" It is not just a holiday blessing. The first character of each word altogether makes up the abbreviation of BMW. The shape of the mooncake also resembles the BMW logo. The entire advertisement is clean and appealing. The overall shade of blue gives a comfortable feel, and blue is also the primary color of the BMW brand.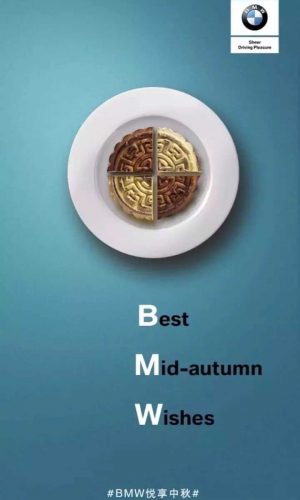 Mid-Autumn Festival Digital Ad Campaigns in North America
This year, we have helped several of our clients created strong presence of their brands in front of the Chinese consumers in Canada during this important festival, here are some examples: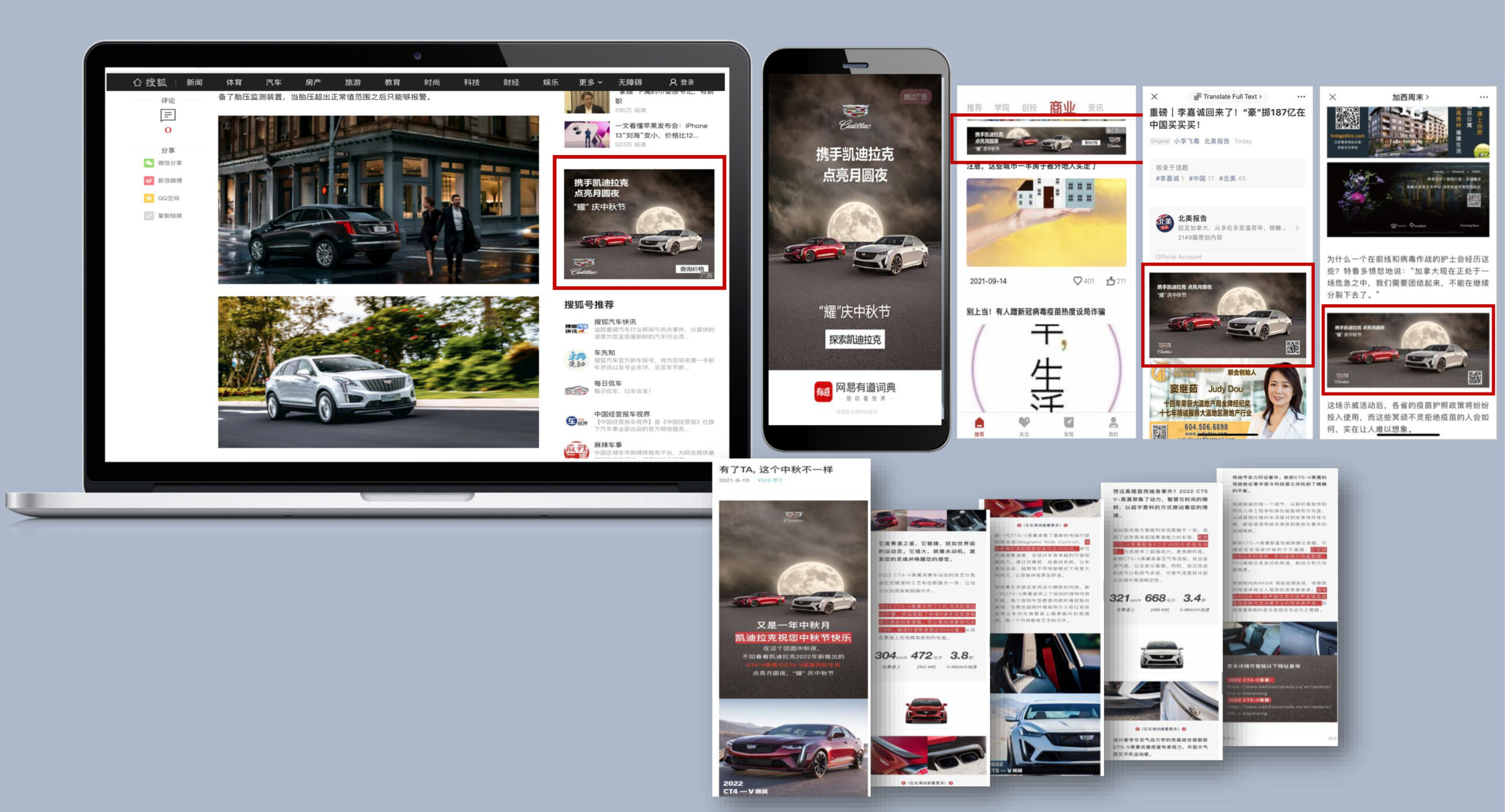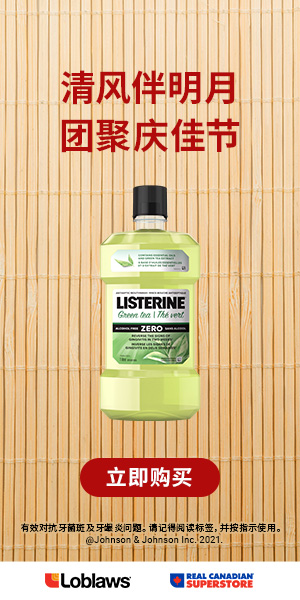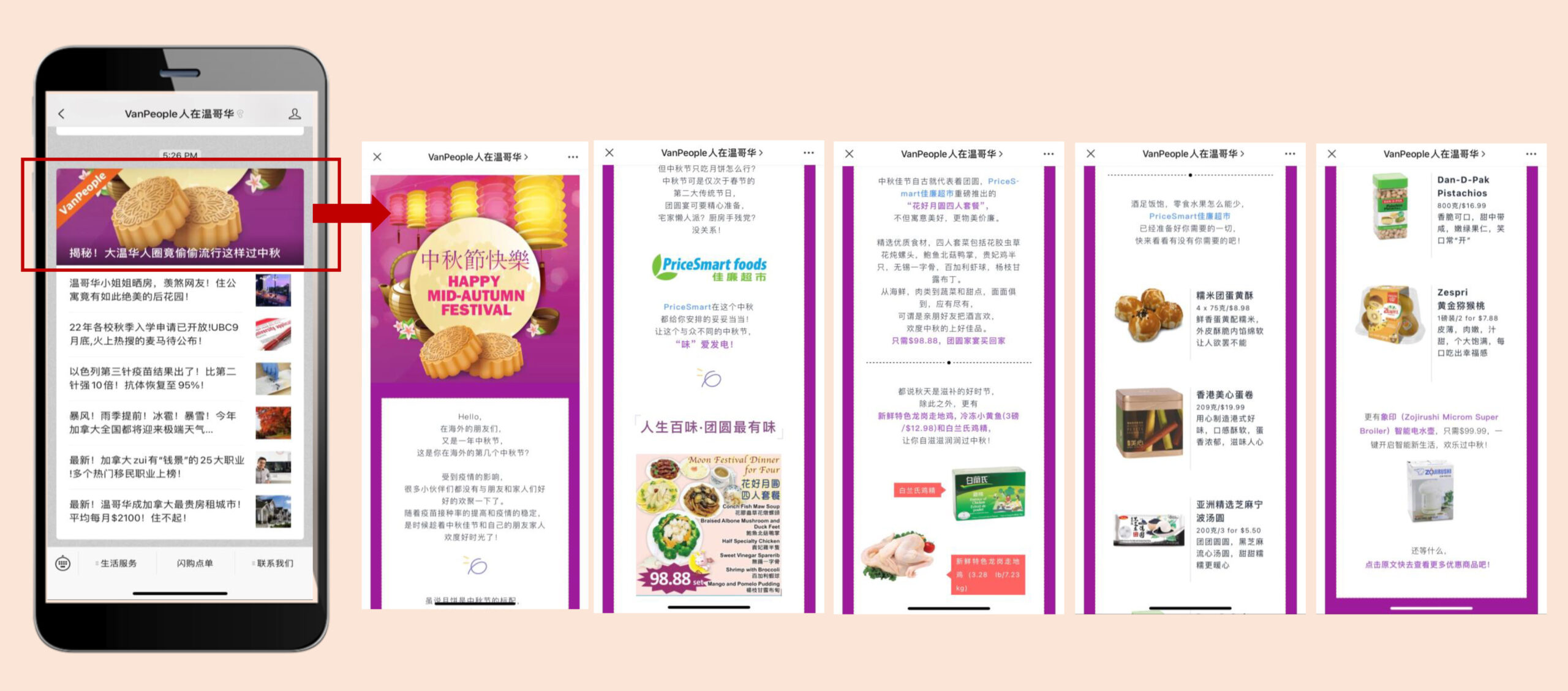 If you have not been paying attention to this very cultural-rich festival, look around your closest Chinese Community, digital media, or social media – you will get a taste of it.
How about a piece of mooncake today?
Interested in learning more? Connect with us today.