A just released COVID-19 Barometer study by Kantar reveals key insights on consumer expectations and media habits during this coronavirus pandemic. The study covers 30 markets and presents actionable insights for brands planning their coronavirus response campaigns and the recovery.
The Kantar study is a comprehensive study on consumer sentiments that surveyed 25,000 people in 30 countries. It can be ordered here: https://www.kantar.com/Campaigns/Covid-19-Barometer
Below are some highlights from the study on consumer expectations and media consumption: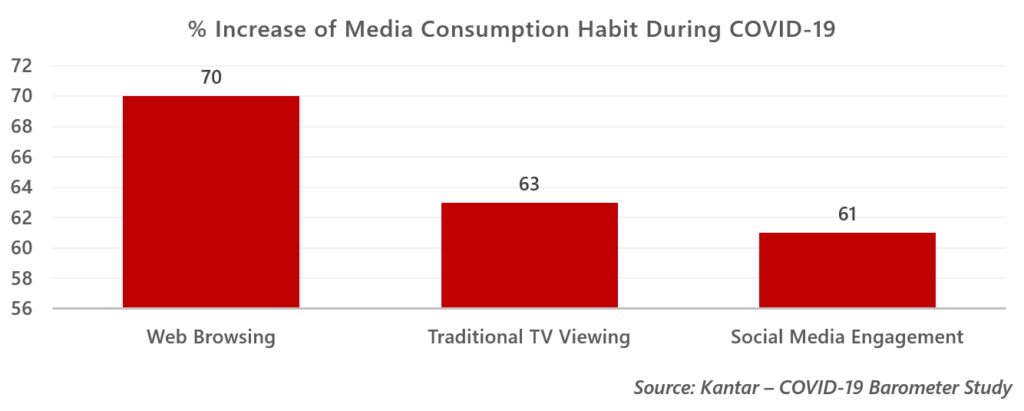 Media companies globally are experiencing a sustained surge in traffic, as more consumers head into self-isolation and are hungry for content: essential information, news briefings, social platforms, and entertainment. At Eastward Media, our video and display supply-side platforms have experienced double-digit inventory growth as Chinese consumers in North America watch more content on streaming platforms like iQIYI – China's market equivalent of Netflix – and tune into more online news channels. Our parent company's media division has also seen a significant growth of their audiences nationwide.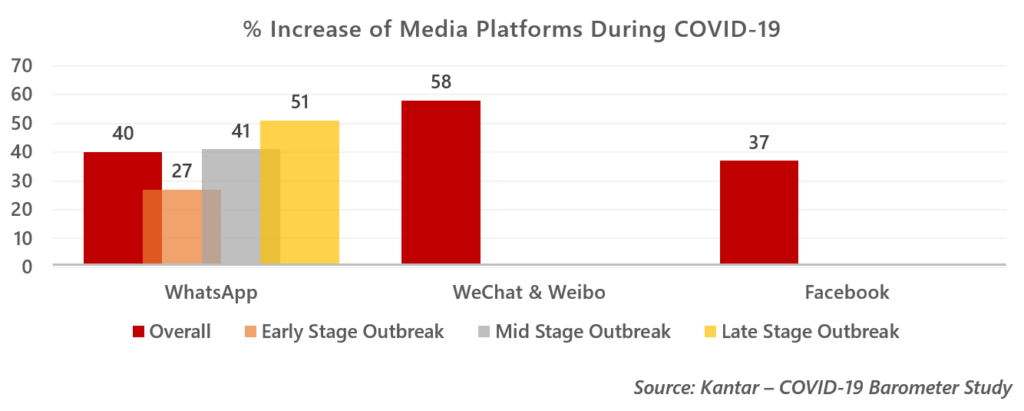 The Kantar study explores the usage growth of specific media platforms as the pandemic unfolds in markets across the world. A drill-down is available in the Kantar study with certain markets like Spain – a country presently under lock-down – seeing a near doubling of WhatsApp usage.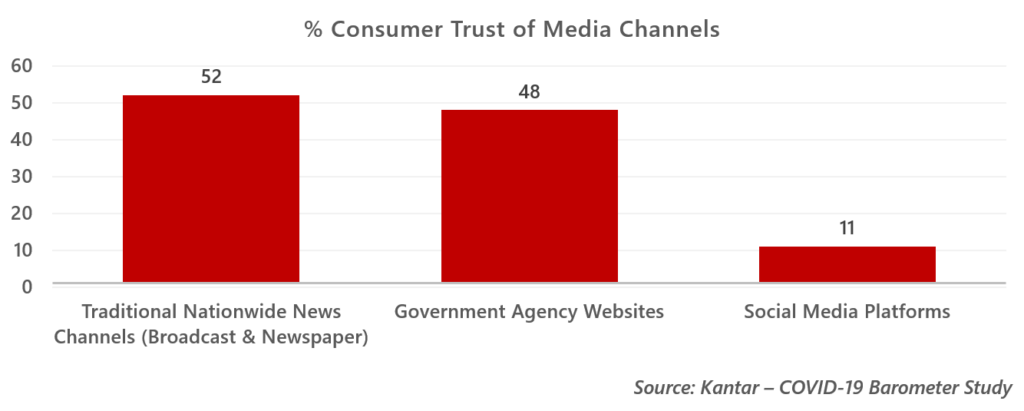 Of chief importance is consumer trust in media. This Kantar study notes that traditional nationwide news channels are perceived as the most trusted sources of information during this COVID-19 pandemic, more trusted than government agency websites. Notably, only 11% of respondents feel that social media is a trustworthy source of information.
Consumer Expectations from Brands
Marketers around the world are presently delaying media campaigns and reviewing budget commitments as they plan their response strategies. A separate study by MarketingWeek on the business impact of COVID-19 finds that the perspective of marketers is that they feel that consumer demand is sharply declining.
This Kantar study explores the perspectives of consumers, and finds that the vast majority of consumers still want to see brand advertising. Some highlights to the study are: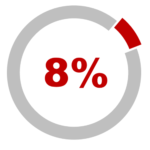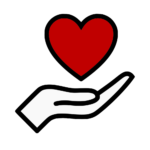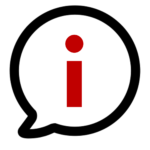 There is very little expectation that brands should stop advertising, with only 8% of respondents identifying it as a priority for brands.
A clear majority of consumers expect advertising to make a positive contribution to society: 'Talk about how the brand is helpful in the new everyday life' (77%)
'Inform about their efforts to face the situation' (75%); 40% of respondents do not want brands to proactively exploit the coronavirus situation (40%).

Offer a reassuring tone' (70%) ; 40% of respondents say to avoid humorous tones in brand communications and advertising.
Advertising Considerations
The Kantar COVID-19 Barometer study explores various decision models for advertisers weighing their options to either maintain media plans, turn off media completely, or cut budgets. The Study presents a simulation of a real, but unnamed beer brand, and found that turning off media campaigns completely would result in a 13% drop in sales over a long-term period and contract market share, whereas a halving of the media budget would just result in a drop of 1% in sales over the same period.
The complete Kantar COVID-19 Barometer is available here: https://www.kantar.com/Campaigns/Covid-19-Barometer
Eastward Media is a trusted agency and brand partner helping advertisers reach Chinese audiences in North America. Our managed programmatic guaranteed services access inventories on Chinese websites, mobile apps, and video streaming platforms to enable reach into the Chinese consumer segment.