As this COVID-19 pandemic unfolds, brand marketers are trying hard to connect meaningfully with consumers. If you're like me, you've already received dozens of emails from companies about their new safety and hygiene initiatives, how customer service may be impacted by the virus, poorly disguised sales offers, or even warm messages of support.
A quick temperature check on social media shows that reception to these brand messages so far have been varied. Customer sentiments appear to range widely.
In extraordinary times like these, a hyper-intentional brand marketing strategy is vital to avoid or mitigate reputational risk. With COVID-19 hanging in the backdrop of day-to-day life, it's easy for a brand's ad campaign to be received as tone deaf or exploitative.
In this blog post, we examine how marketers can build brand equity during the ongoing COVID-19 pandemic.
"Great brands build their equity in crises like these"
China was the first major market to feel the impact of the coronavirus pandemic. There, several brands have brilliantly maneuvered grim circumstances to activate brand building opportunities. In China, brands like Nike, L'Oreal, Estée Lauder and Starbucks have deployed campaigns that strike the right tone with consumers, and carefully balance cause marketing with sales messaging. These brands are playing a role in helping consumers feel safe and secure.
For example, understanding that people are stuck at home but still need exercise, Nike posted a series of at-home work out clips on TikTok and WeChat, amassing 346,000 followers and more than two million likes; L'Oreal China pledged $720,000 (5 million RMB) to help fight the spread of coronavirus and publicized it on their social media channels to the delight of their customers; Starbucks embraced an educator role by showing people how to correctly wash their hands, and enjoy prepackaged Starbucks coffee at home.

A genuine and empathetic brand message will go a long way during a crisis like the coronavirus pandemic. Jeff MacDonald, an executive at Marquette Bank, shared his perspective in a recent interview with The Financial Brand, a trade magazine for financial institutions:
"In a time of uncertainty, it is important that communications be proactive, simple, direct, honest and empathetic. Right now, brands are flooding consumers with coronavirus readiness messages. We should ensure that our communications are focused on the consumer, are relevant and add value by being helpful to the situation."
How a brand can actually be helpful in the lives of their consumers is a puzzle that marketers need to solve quickly. And according to Mark Ritson, brand consultant and former marketing professor (London Business School, MIT), being helpful is not achieved by solely offering hot deals and clever sales activations though the temptation will be there as budgets contract.
In his recently published piece on MarketingWeek, Ritson says:
"Confronted with a 50% cut in marketing budgets, the smarter play [for brands] is to actually focus more of it on the longer-term brand-building mission. Performance marketing is going to underperform in the current market conditions."
"Great brands build their equity during crises like this…They stand out by actually exemplifying their brand values in the face of the crisis that surrounds it. They take care of their own and eschew shorter-term profits in favour of ensuring that their people are looked after. And they invest in brand-building media because, with many of their competitors losing their mind and their share of voice, there is a rare opportunity to come out of the crisis not just alive, but ahead."

"Marketing in the time of Covid-19", Mark Ritson, MarketingWeek
The COVID-19 pandemic presents opportunities for brands to tell their story, relate their values to consumers, and build positive customer sentiments that will persist.
Brand Building Media: Online Video
As millions of consumers in the United States and Canada retreat into self-isolation, they'll be hungry for content and entertainment. According to Nielsen, consumers forced to stay home will watch 60% more content.
A spike in video streaming was evident in China several weeks ago. With more than 150 million Chinese citizens in self-isolation, online video consumption jumped 14% month-over-month. Now, with COVID-19 taking hold around the world, SpotX, a video supply-side platform, reported a 16% increase in video ad inventories due to dramatic gains in user sessions. Here at Eastward Media, our own video SSPs are also seeing marked increases in available impressions as Chinese consumers in the United States and Canada consume more news and entertainment content on iQIYI, YouKu-TuDou, QQ Video and Sohu.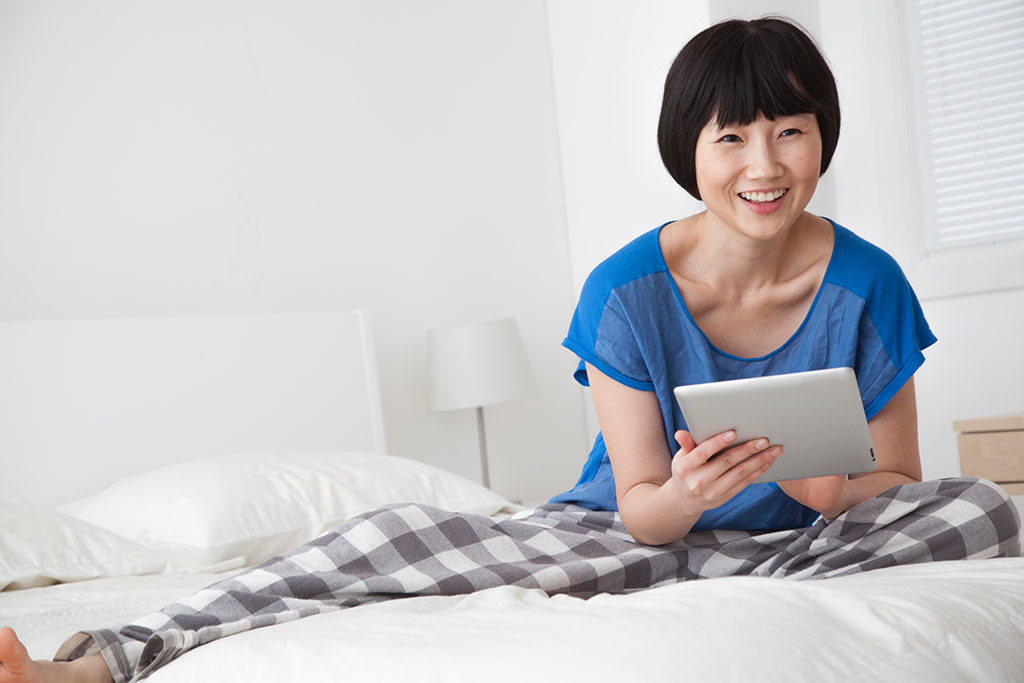 Brands that are ready to remind consumers why they matter in their lives can find good opportunities through online video. This was a key takeaway from the just-released Gartner study on how successful brands in China have been navigating through the COVID-19 pandemic.
We'll get through this.
As the COVID-19 pandemic continues to unfold in North America and bring about uncertainty for the near-term, marketers should focus on the things they have control over: deciding to make brand equity investments, adding value by being helpful to the situation, and being acutely aware of their consumers' changing realities.
The silver-lining for an event like this is that brands receive an opportunity re-tell their story, share their values, and remind consumers why and how they matter. In the long run, these brand building efforts will pay dividends.
---
Interested in learning how to reach Chinese consumers in the US and Canada through their favorite video streaming platforms? Get in touch today.