Go Beyond the Firewall
We Reach Chinese Audiences, Worldwide
Get started with your brand campaign today.
Trusted Agency Partner
We help ad agencies plan and execute their multicultural media campaigns.
Language & Culture Experts
We help brands understand Chinese consumer habits and take business action.
Unparalleled Digital Reach
We help marketers digitally engage Chinese consumer audiences around the world.
NORTH AMERICAN CAMPAIGNS
Reach Millions of Chinese Consumers in Canada and the United States
Chinese consumers are an untapped market in North America. For years, marketers have struggled to reach this ethnic audience due to the reach limitations of Google and Facebook.
Eastward Media has the fix. Through our cutting-edge media technology and deep understanding of Chinese audience behavior, we help North American brands execute multi-channel digital campaigns to reach the millions of Chinese shoppers across North America.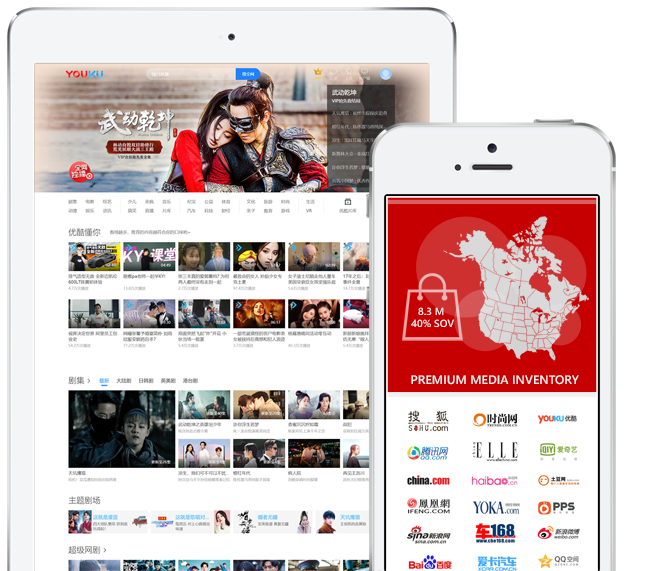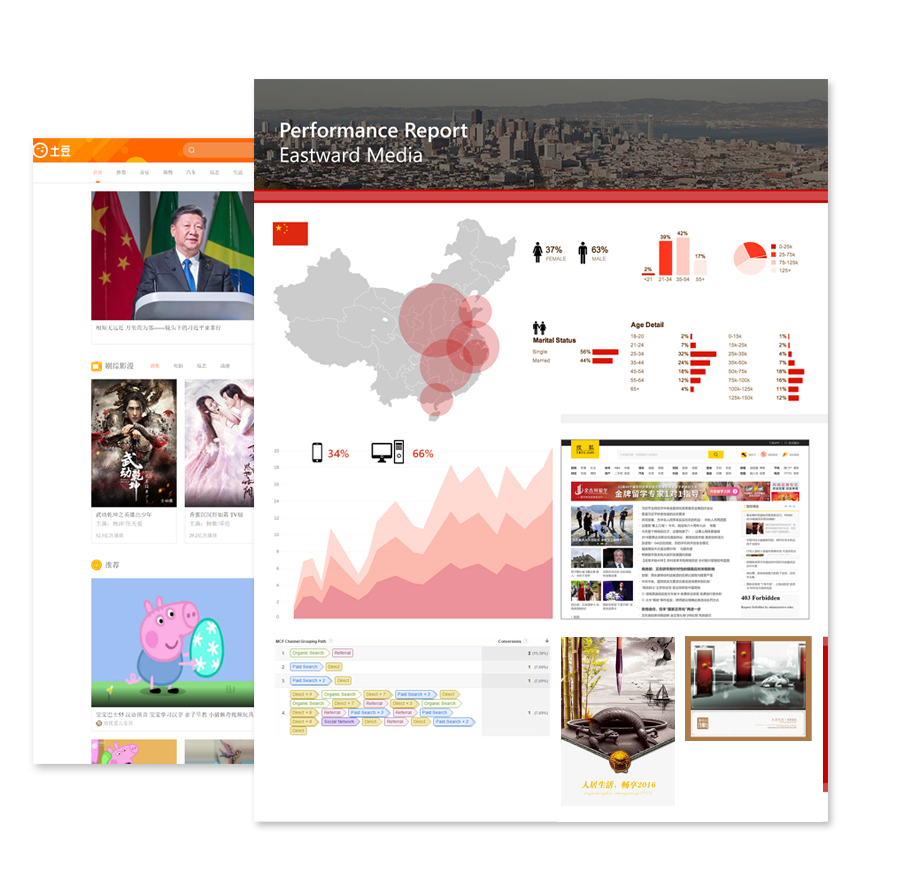 CHINA CAMPAIGNS
Enter the World's Fastest Growing Consumer Market
We help North American companies execute a winning digital strategy in China. Traveling beyond the Great Firewall, our campaigns are designed for maximum reach and impact, online and offline.
At Eastward Media, we make it easy for organizations to take business action in China's tightly regulated media landscape.
We're experts in reaching Chinese audiences.
98.7
% Chinese Network Access
Head Office
Address:
303 West 5th Avenue,
Vancouver, BC V5Y 1J6
Canada
GET IN TOUCH
Let's Do Great Work Together