We Reach Chinese Audiences, Worldwide.
China •  United States •  Canada 
Private Programmatic Network
We help media agencies exclusively target Chinese consumers through our network of premium Chinese publishers.
First-Party Audience Data
We help advertisers target Chinese consumers by their browsing interests, affinity groups, and shopping motivations.
We help marketers define and understand their target audience to build digital media plans that work.
Trusted by Leading Media Agencies in the US & Canada
Reach Millions of Chinese Consumers in the USA & Canada
Eastward Media's unique programmatic advertising platform taps into a network of private marketplace inventories to target Chinese audiences in the US and Canada through their favorite Chinese websites, apps, and streaming platforms.
We exclusively access premium walled garden inventories that are not available on the open auction. 
With audience targeting from leading first-party data providers, we target consumers by purchase intent, behavior signals, and demographic dimensions.
As advocates for digital transparency, we use industry leading ad verification and anti-fraud technologies.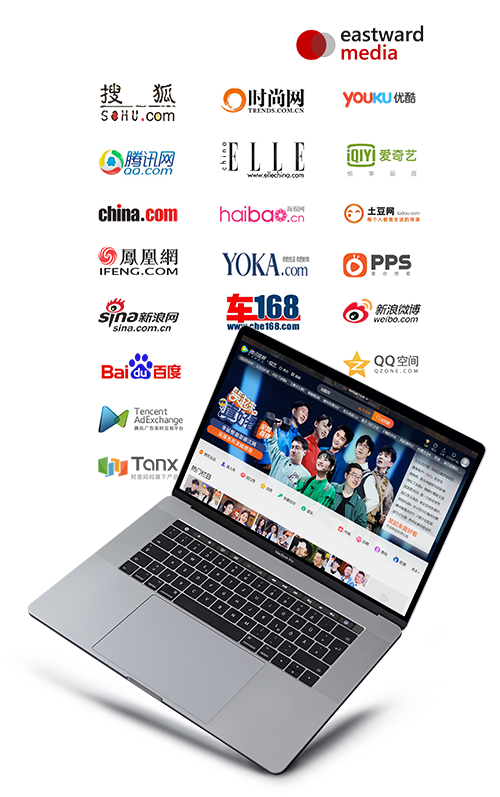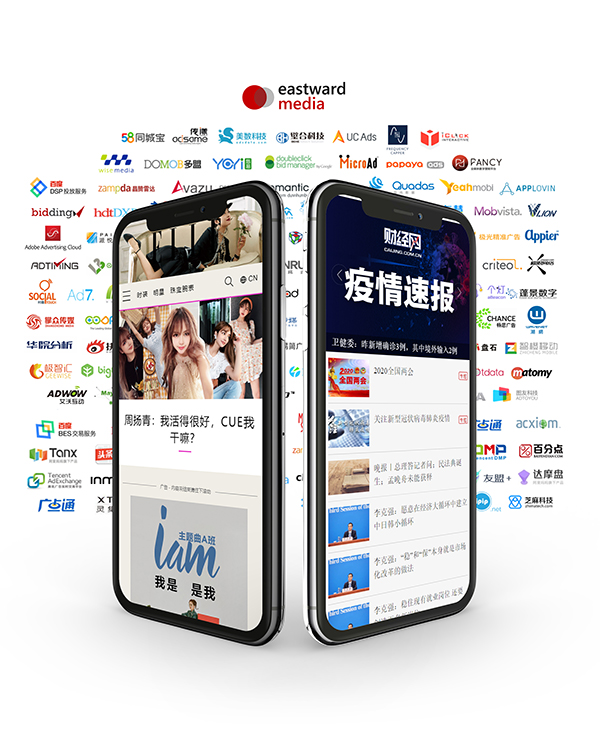 Enter the World's Fastest Growing Consumer Market
We help North American companies launch winning digital strategies in China. Traveling beyond the Great Firewall and navigating through China's regulated media landscape, we help our clients maximize reach and impact.
At Eastward Media, we make it easier for organizations to scale business growth into the China market. Our advisory team works closely with our clients to align business objectives with China market regulations.
Let's Do Great Things Together
Eastward Media
A Division of Glacier Media Group
Vancouver – Head Office
303 W 5th Ave, Vancouver, BC
V5Y 1C4
Toronto – Regional Office
#330-225 Duncan Mill Rd, North York, ON
M3B 3K9

Reach Chinese Audiences, Worldwide.
A programmatic specialist or content maven will be in touch with you soon.